Disconnect to Reconnect Retreat
Big Bend National Park
Fri, Oct 8 - Mon, Oct 11, 2021
In partnership with Mindful Use of Technology, disconnect from the every day to reconnect with yourself and with nature.
Flash sale! Save $450 and book for $800 July 16, 2021 only.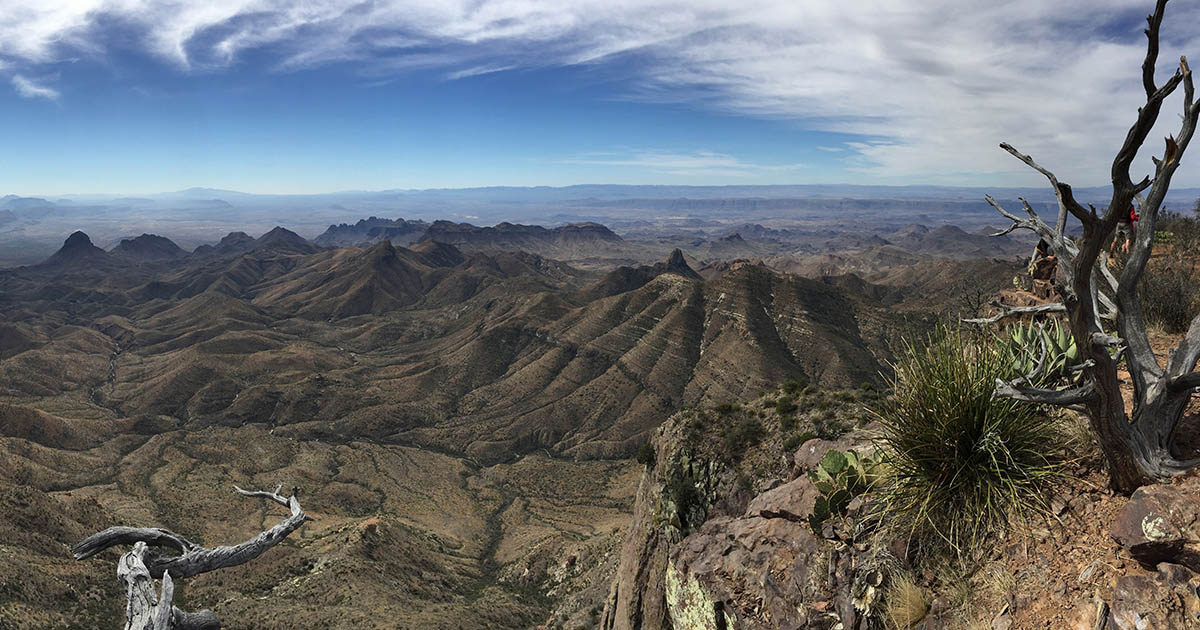 about this trip
Join us in the remote Chihuahuan desert on the border of Texas and Mexico for a 3 day weekend intensive camping in the desert, exploring the Chisos Mountains, dipping into the rushing waters of the Rio Grande River, meditating and exploring silence.
who is this for?
After the year we've collectively had, you are looking for a unique opportunity to relax, step away from technology, and reconnect with nature and yourself. You're excited by getting back to the things, people and activities you love but it's been overwhelming. You're looking to develop strategies and practices that help you navigate your new post-pandemic work more mindfully, staying intentionally close to how you feel and what is working for you, all in a space that is relaxing, unique and feels like a break from the hustle and bustle of 2021.
detailed itinerary
Friday, October 8
We depart at 6am from a central location in Austin, stopping at around 7am at Summermoon coffee in Dripping Springs for fuel for the long drive ahead. We'll arrive at our campsite in the early afternoon.
Evening
Group activity to set up camp, then it's time to relax! We'll get to know one another, stretch after the long drive and enjoy our first gourmet camp meal of the weekend.
Saturday, October 9
Morning
We'll begin our day with morning yoga and stretching, having breakfast with the sunrise at 8am. Then, we'll head out a 5.5 mile hike through Lost Mines, one of the most scenic climbs in the park.
Afternoon
We'll stop for lunch on the trail, taking a peaceful moment to meditate in the Chisos mountains. We'll use the remainder of our hike to connect with one another on the trail, enjoying a leisurely hike down to the trailhead.
Evening
After a long day hiking in the mountains, we'll take some time to relax at camp. Optional journaling activities are available, and we'll enjoy a camp meal together before turning in early for the evening.
Sunday, October 10
Morning
Our day begins with the sun again, enjoying a morning yoga and stretching practice before a full-featured breakfast. We'll leave straight from camp on a 4-mile mostly flat hike to Dog Canyon, a little explored trail of the park that provides a true desert hiking experience.
Afternoon
After returning from our morning hike and mindfulness activities, we'll enjoy a leisurely lunch at camp, getting ready for a short trip to Big Bend's hot springs, where we'll spend a leisurely afternoon reflecting on our weekend.
Evening
We'll say goodbye to the hot springs and mocktails just before sunset, traveling back to camp for one last night of community conversation and journaling practices, while enjoying one final dinner together.
Monday, October 11
Morning
We'll have a light breakfast while packing up camp. After the gear has been loaded, we'll take one last break to stretch together before loading up the van and heading back to Austin. We'll stop a few times along the way for bathroom breaks and gas fill ups. We plan to arrive in Austin in the late afternoon.
details
Program facilitated by avid outdoor adventurers, mindfulness professionals, and passionate home cooks
Push yourself through daily hiking challenges. We believe connection with oneself is most powerful when moving through nature
Practice strategies for becoming more mindful, more productive and more focused
Get focused feedback on what's helping you excel and what's holding you back. This is a space for you to dream, explore and share
Relax. Experience a guided event, where you experience the best parts of camping without any of the work. You won't feel rushed
Experience unparalleled adventure, hiking, soaking and exploring through one of America's least visited National Parks
Detox. Our experiences are substance and alcohol-free spaces to relax
Communion. We believe great food and good conversations lift the spirit
what's included
Transportation to and from a central location in Austin. Pickup along the route can also be arranged
Roadtrip snacks, including fruit, carbonated beverages and healthy snack options for the drive Friday and Monday
Breakfast, lunch, and dinner on Saturday and Sunday. Friday includes dinner and Monday includes a light breakfast. Set menu will be shared two weeks prior to our trip start! All meals are planned according to group preferences and dietary restrictions
Programming, guided hikes, meditation, stretching, journaling and group conversation. You can expect to be led through the weekend, never feeling rushed and always encouraged to focus on how you're feeling and what honors you most.
Hands-on practice with physical, mental and emotional strategies and practices for tapping into you and your environment. You'll leave feeling renewed and empowered to apply your new practices during your day-to-day.
Packing list of required gear to bring with you, as well as suggested items and clothing for comfort
flash sale!
Save $450! Reserve your spot for $1,250 $800 per person through July 16, 2021. Early bird resumes at $1,250 through August 1, 2021. $1,450 thereafter.
Flash sale ends 11:59 PM CT July 11, 2021